The Project
SFU Innovates website provides a central hub for Simon Fraser University's various innovation and research programs. It provides a connection point for entrepreneurs, researchers, mentors and students to collaborate on impact-driven innovation.
Codename Design provided design strategy and web design services in collaboration with Affinity Bridge who developed the Drupal 7 website.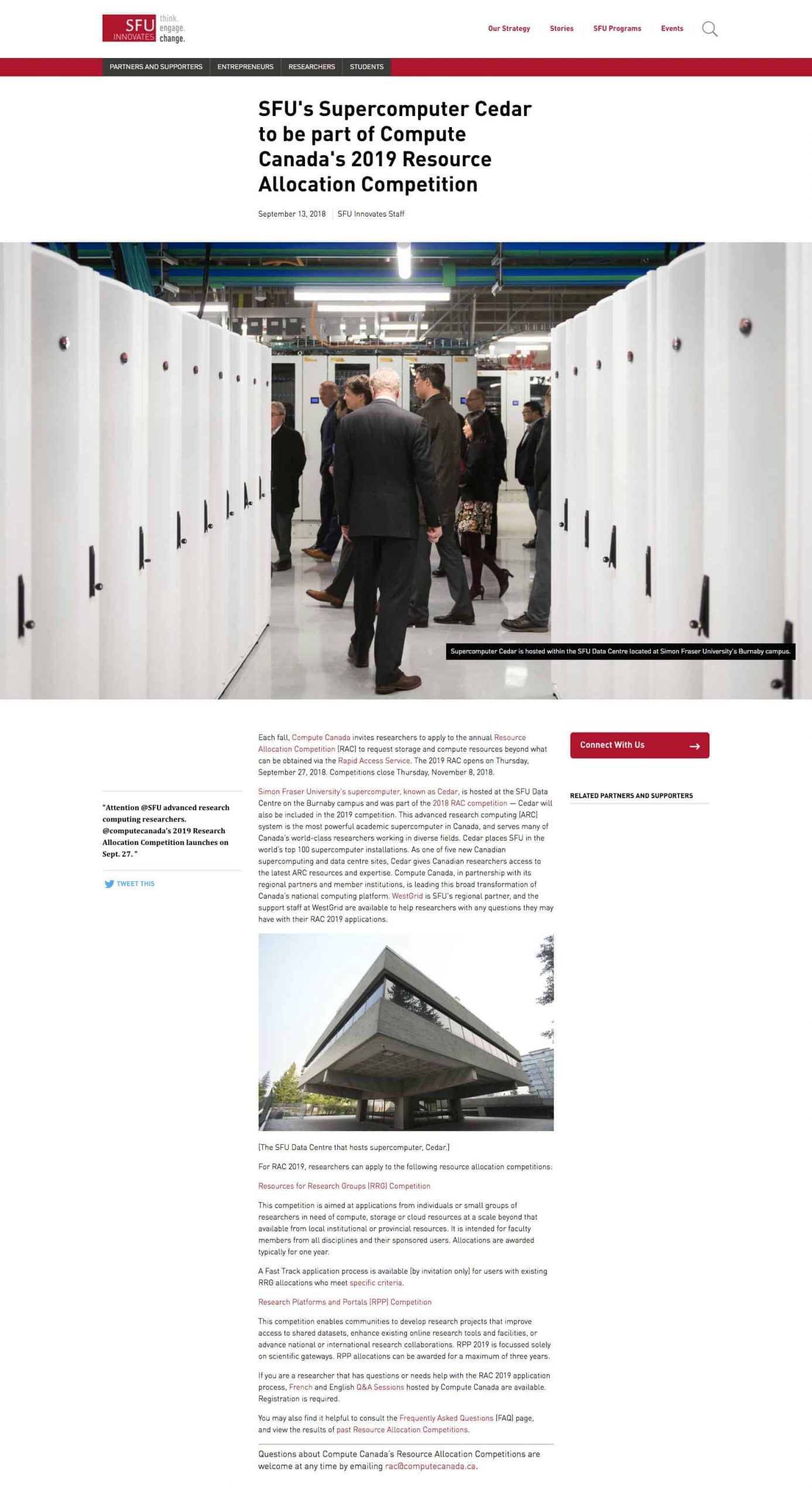 Getting it Right the First Time
The main challenge with this project was the timeline – a tight two week turn around. Thanks to a strong project foundation phase that clearly laid out the projects' vision, mission and goals, along with a clear understanding of the various audiences and their requirements, we managed to hit the deadline. From a design perspective, a unique challenge was striking the balance between creating a unique look, but also ensuring the site adhered to the institutional style guide. For SFU Innovates, we created custom icons to support the site's content, working with the SFU team to extend and apply the institution's style guide. A perfect example of what can be accomplished with a good process, expert team and quick turn around and expertise on the client side, the SFU Innovates website launched on time.



Sudha Krishna, senior director, digital engagement, SFU